Location
Plot no. 29, Sector 1, Parwanoo, Himachal Pradesh 173220
94599 - 92222
Don't hesitate to contact us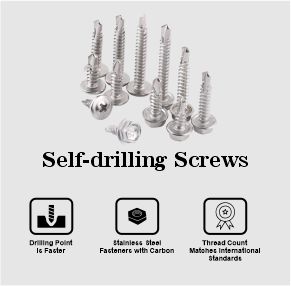 Self-drilling Screws
A self-drilling screw has a drill point and is a form of a self-tapping screw. In a single action, the sharp drill point will drill a hole and produce the mating threads.
Drilling point is faster

Have stainless steel fasteners with carbon

Thread count matches international standards

Safe sealing and long life
Polycarbonate Screws
 Polycarbonates screws are a type of thermoplastic polymer with carbonate groups in their chemical structure. As a result, the name "polymers and carbonates" was coined. It's a durable plastic that's also easy to work with, mould, and thermoform. Its impact resistance is strong, but its scratch resistance is modest.
Perfect quality

Strong body

Available in different size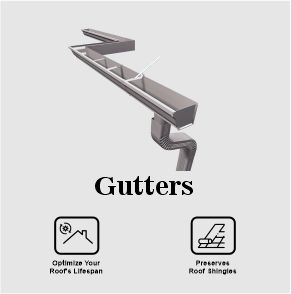 Gutters
Gutters are drains that are set on the edges of a roof. It provides an avenue that allows rainwater to flow away. Gutters are an essential component of a roofing structure during dry seasons since they take in excess water and dispose of it safely. This helps prevent any water logging and shields the surrounding area and the structure from damage caused by water. Here are some benefits of gutters.
Optimize your roof's lifespan.

It preserves roof shingles.
Flashing
Flashing helps prevent rainwater from entering the shed, and it also covers gaps in the roof sheet that cannot be covered with roof sheets. Roof accessories are decorative elements of any structure. If the right design and dimension of the accessories are not picked, the roof may leak, and the problem is not achieved.
Prevent any leak in the structure.

Increase the life of the structure
Roof Ventilators
It is a roof ventilator that prevents further build-up of moisture from condensation and steam. In turn, there will be less mould in your home. Adding a healthier atmosphere in your home is a matter of time now.
Extend the life of your roof system and protect the structural integrity of your home.

Maintain regulation of temperature.

Maintain regulation of moisture content.